Residential / Address Signs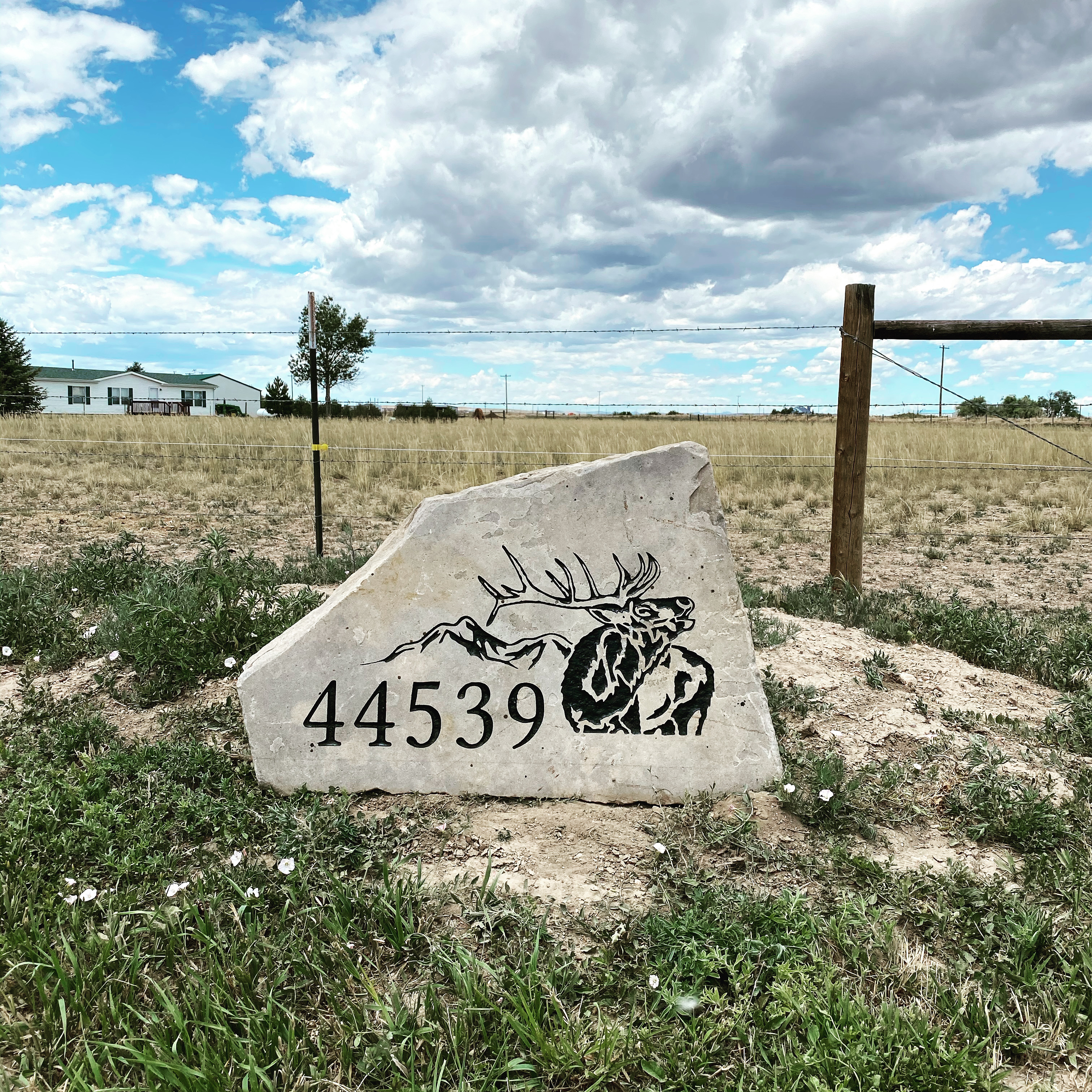 Custom engraved stone signs from Serenity Sandworks are a great addition to your front yard, or to give as a gift for someone else's yard. Beautify your home with an address plaque and help visitors locate your home in the neighborhood. Your unique style can be reflected depending on what type house sign you choose. We offer a wide variety of sizes, shapes, styles and color combinations. Cost is determined by the size of stone chosen, script amount, size & type, and any graphics requested. We will email a picture of the stone selected & layout of script for final approval before engraving. These can be custom engraved with the name and dates of your loved ones.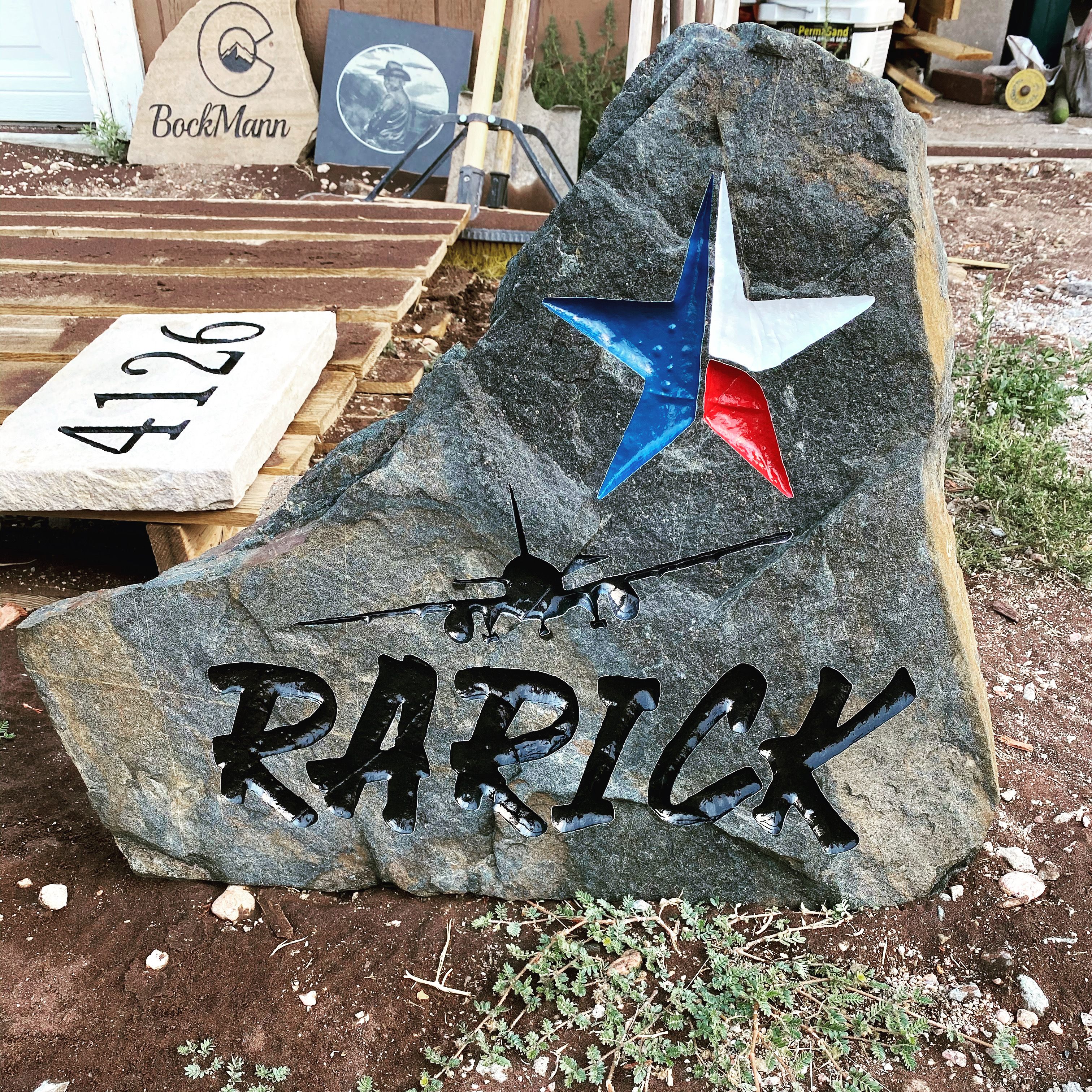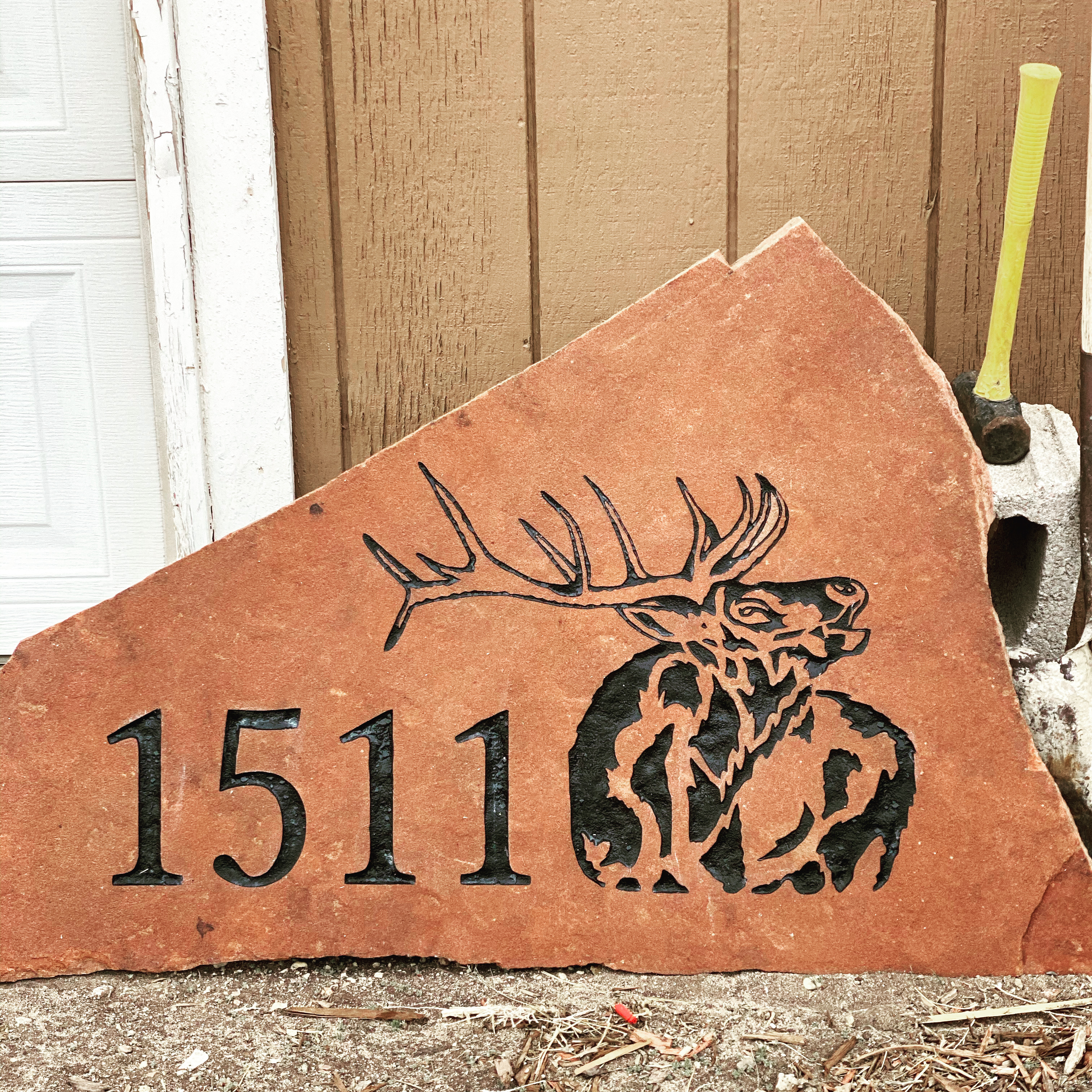 Approx. $150 per square foot up to 24 square feet in size. Larger stones require a custom price quote from our sales staff.
*Square foot price is based on the front face of the stone, and includes: the stone, engraving, painting and sealing. Rates may vary based on several factors, including, but not limited to: the amount of detail being engraved, the number of colors and graphic design time.