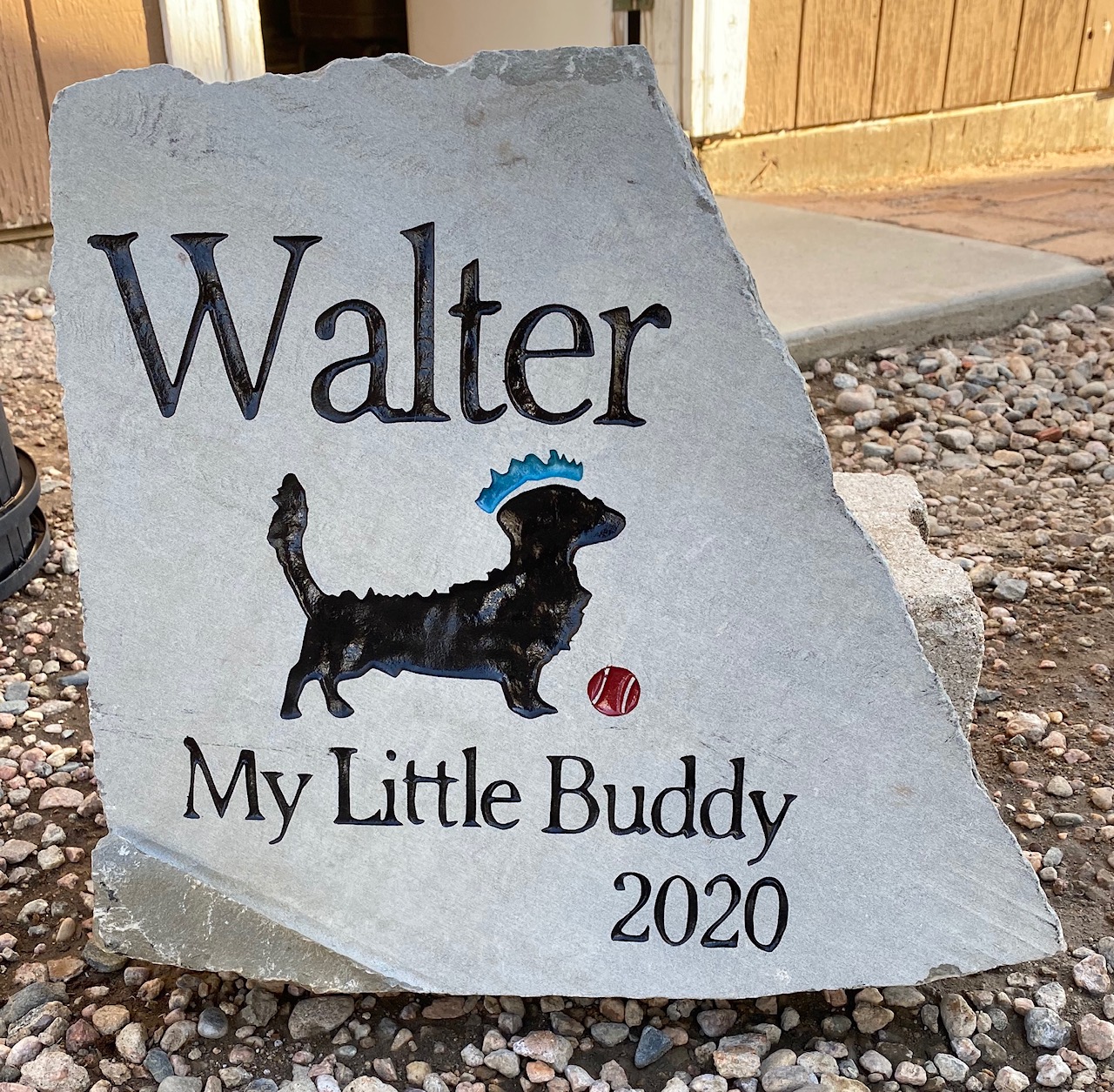 Keeping your pets memory alive with a pet memorial stone is a great way to remember all the good times and memories that you shared with your pet. A garden in your yard could be a great place for the pet memorial stone to memorialize the great times that you spent together. Pet markers can help you keep your pets memories alive forever.
Approx. $150 per square foot up to 24 square feet in size. Larger stones require a custom price quote from our sales staff.
*Square foot price is based on the front face of the stone, and includes: the stone, engraving, painting and sealing. Rates may vary based on several factors, including, but not limited to: the amount of detail being engraved, the number of colors and graphic design time.