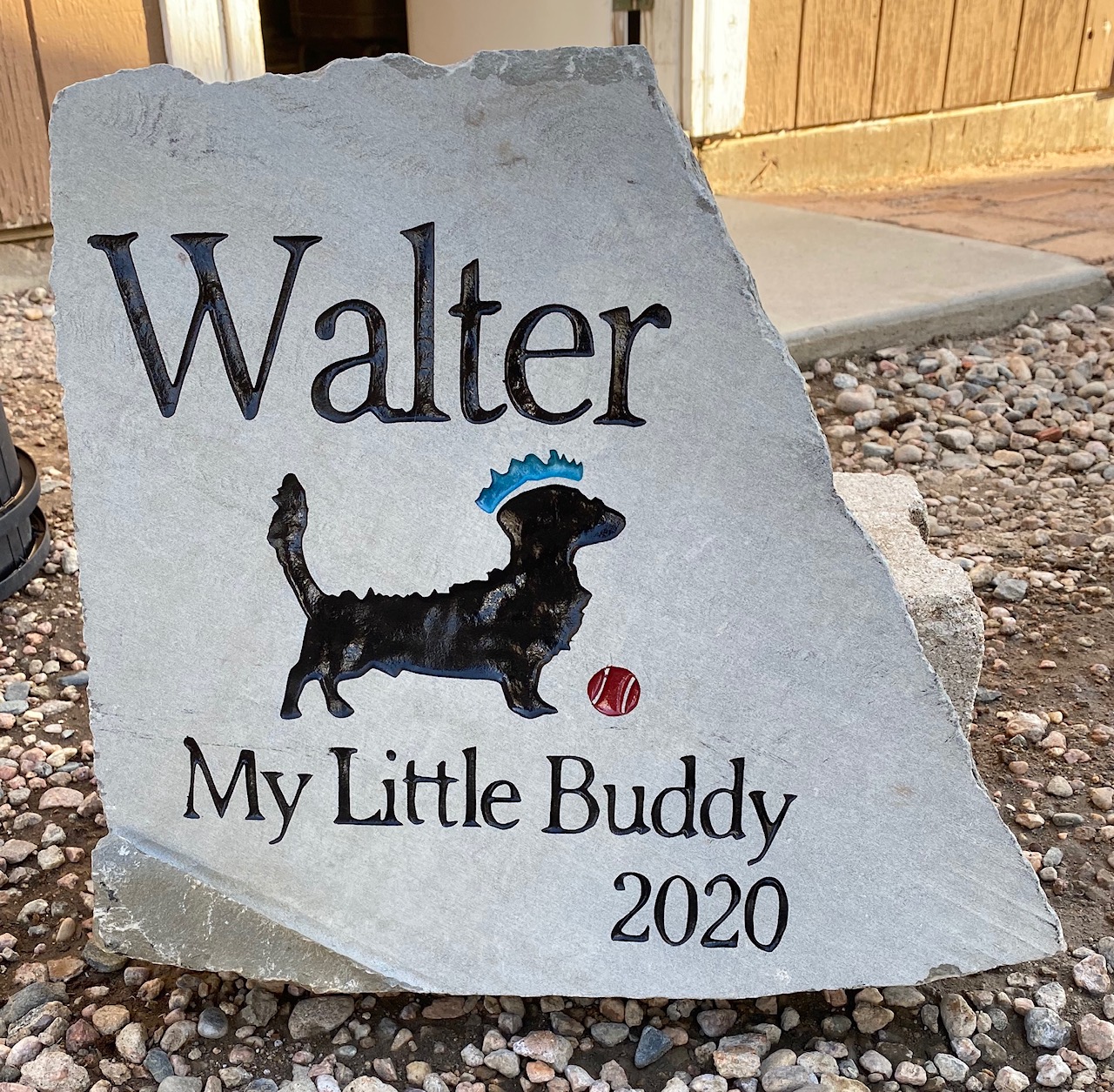 Make sure your pet's memory will last forever by choosing Serenity Sandworks to engrave your pet memorial stone. Our stone engraving services are top-of-the-line and will provide you with a beautiful and unique memorial that you'll be proud to display. We use only the highest-quality materials and craftsmanship for our pet memorial stones. Visit or call us today to learn more about our stone engraving services to create the perfect stone for your beloved pet.

Approx. $185 per square foot up to 24 square feet in size. Larger stones require a custom price quote.
*Square foot price is based on the front face of the stone, and includes: engraving, painting and sealing. Rates may vary based on several factors, including, but not limited to: the amount of detail being engraved, the number of colors and graphic design time.