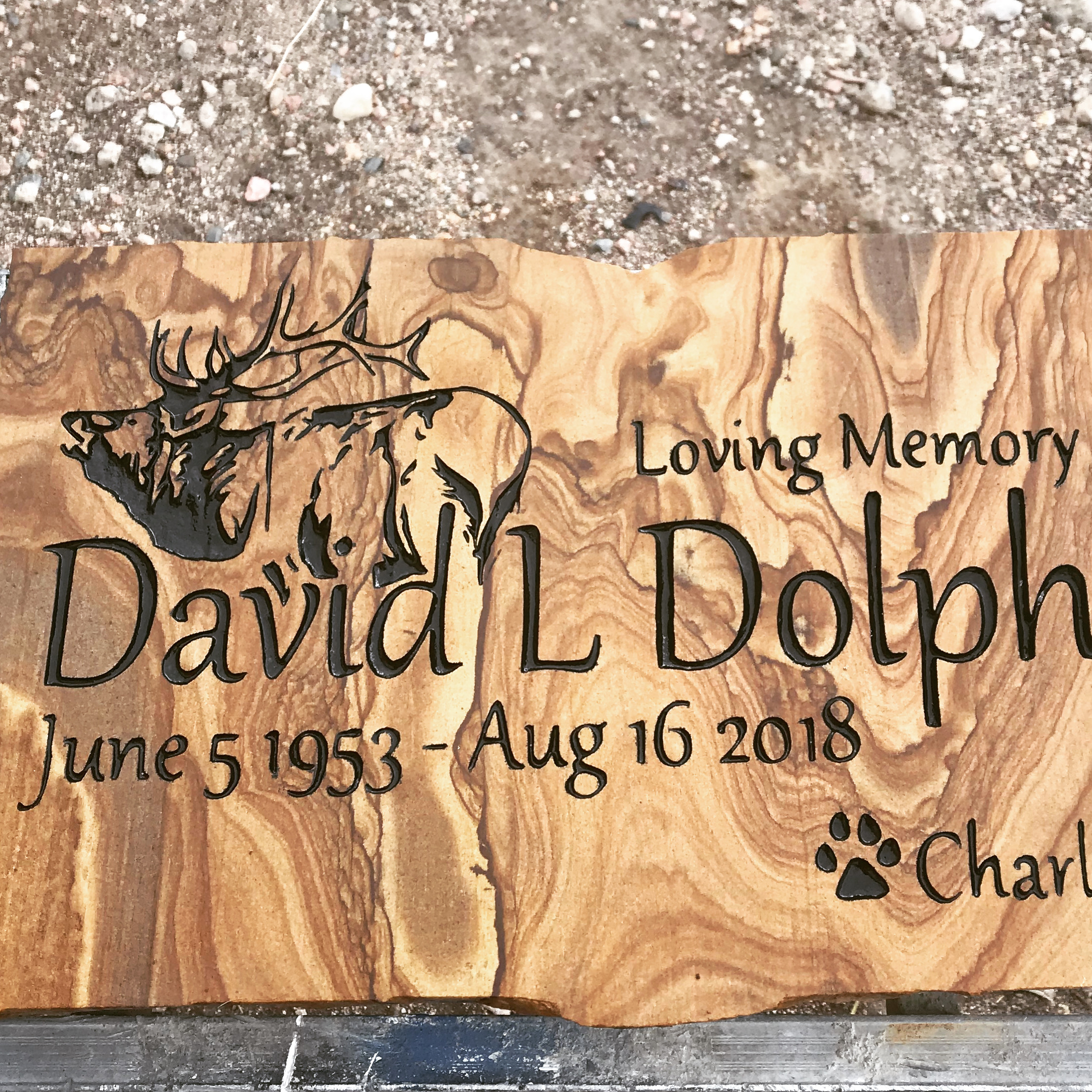 We understand the importance of commemorating a life with a meaningful and beautiful stone memorial. We are proud to offer a wide selection of engraved headstones and memorials at Serenity Sandworks. Our expert stone engravers can customize your memorial with a range of designs and symbols that can reflect the life of your loved one and serve as a lasting reminder of their memory. We also offer a variety of sandblast engraving options to capture the unique character of a life in an elegant and timeless way. Our commitment to quality and detail ensures that your memorial will be a lasting tribute to your loved one's life. We take pride in providing personalized customer service and helping you create the perfect memorial that pays tribute to the life of your loved one and provides comfort and peace.
Let us help you create a memorable design to engrave in stone to remember your dearest loved ones.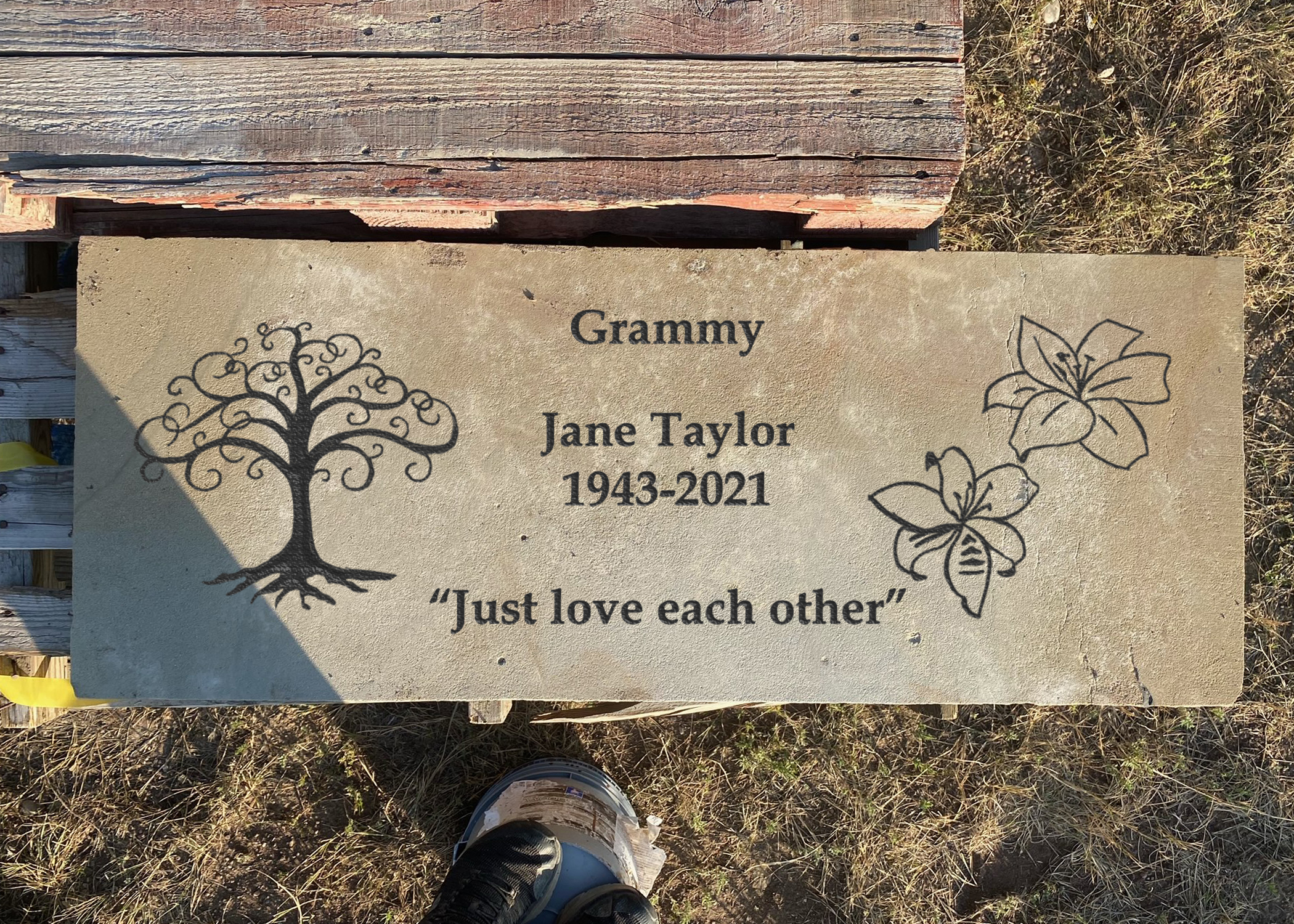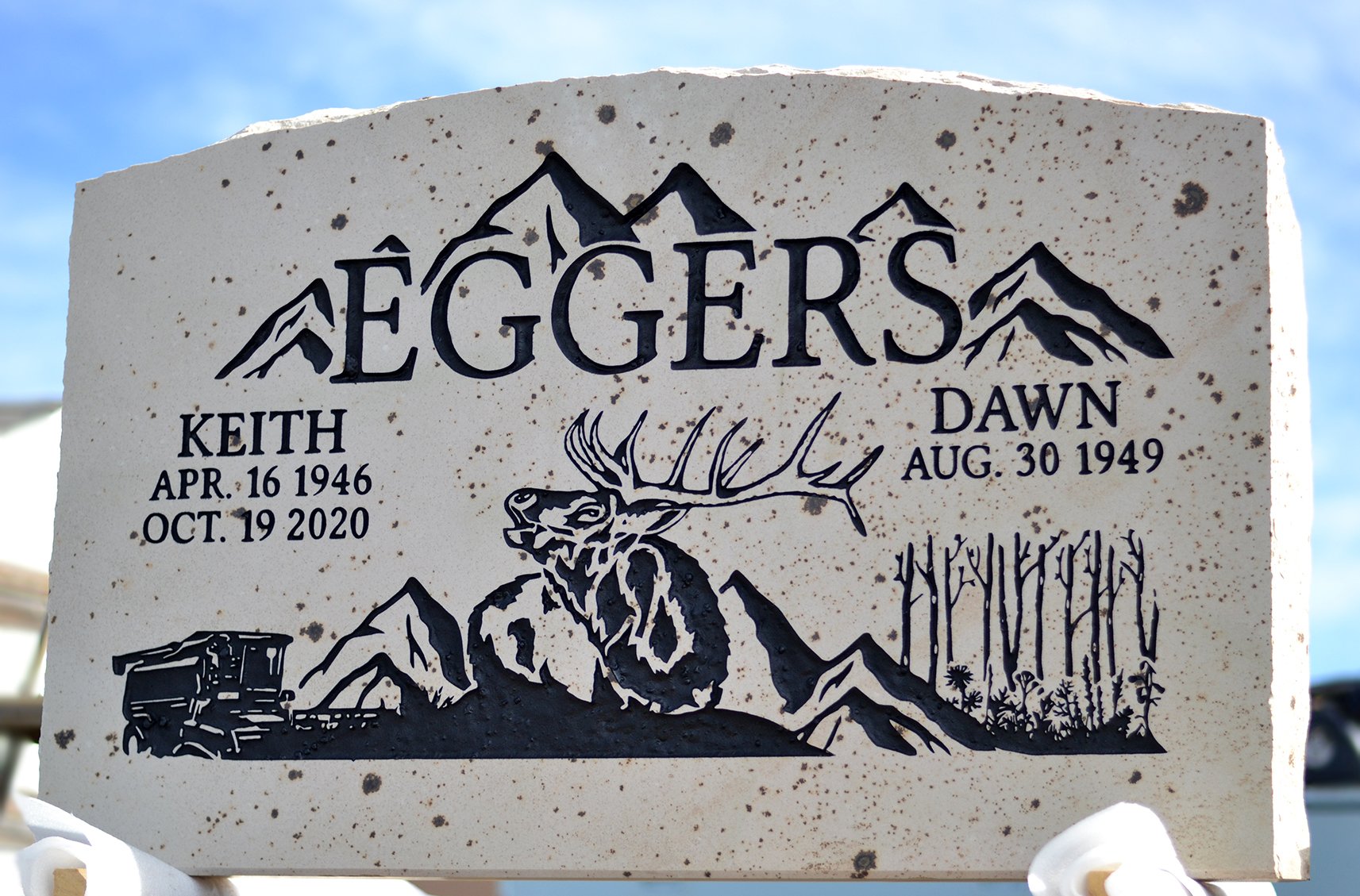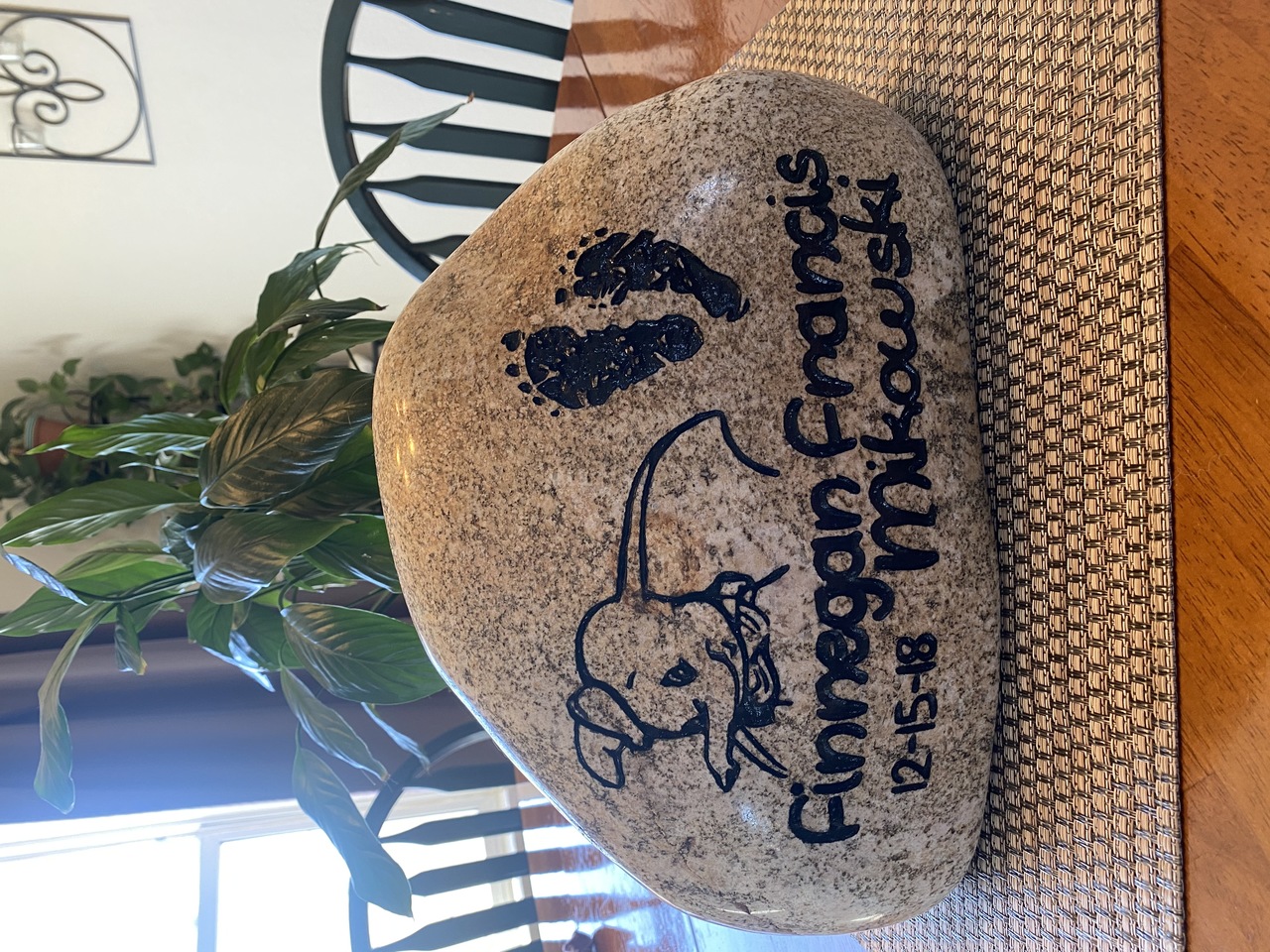 1. Call,
CONTACT US to discuss your project with a Serenity Sandworks representative.
2. Choose a type of stone. Granite is most commonly used for headstones. But there are other options. We can recommend local suppliers for you to work with on selecting your stone. Or we can engrave one you already have.
3. We will provide you with a proof emailed.
4. Approve your design or request changes for your project.
5. Once the design is approved we can complete the engraving on your stone.
6. Please keep in mind, our engraving uses a sandblasting process and is weather dependent
Unfortunately Serenity Sandworks does not set headstones.